Handmade Creations Inspired By Nature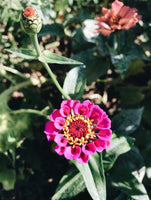 Natural Products for Sustainable Living
We use all natural ingredients never with any chemicals, so that you can feel good about what you are putting into your body. Your health is your wealth!
View All Products
Find Sanctuary In The Earth
We always use homegrown, wildcrafted & organically sourced herbs. We grow and harvest as much as we can ourselves, with sustainability and reverence to the Earth as our number one priority. <3
With love from my Appalachian homestead to yours,
Ashé
~ Spiral Roots Sanctuary ~
About Us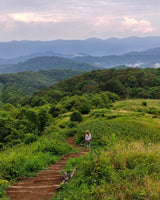 Tea Bags + Loose Leaf Tea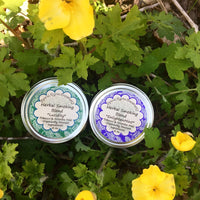 Herbal Smoking Blends
Our herbal smoking blends are handcrafted with lung supportive and relaxing herbs and are 100% Tobacco & Nicotine *FREE*!
Choose from two delicious flavors: "Lucidity" or "EnlightenMint"
Send us an email at SpiralRootsSanctuary@gmail.com to order!
Shop Herbal Smoking Blends
Testimonials
Ashé & Tony are both incredibly knowledgeable. More importantly, they are incredibly conscientious of every aspect of their business from the beautiful packaging & blends to the far-reaching ethics of the what and why of their products.

Janelle K.
Great product as always. The tea tastes great and I love that it also helps keep me healthy.

Krystal C.
Everything that is created by their hands is organically grown, harvested and crafted. A full range of herbal knowledge only adds to the magick and healing. They always have the cure for what ails ya.
I am honored to house many of their products and everything is always in demand!
A combination of herbal expertise, infused with ancestral wisdom and made with healing intentions...Spiral Roots Sanctuary MUST be on your "gotta have" list.

Joanie Lea Boyle - Owner of The Gaia Den